Discover
Your haplogroup/migration ancestors (maternal line).
Your haplogroup/migration ancestors (paternal line).
What genetic muscle type you have.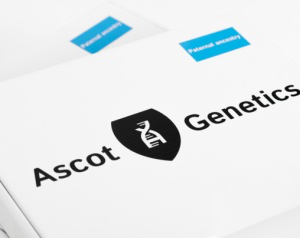 Paternal Ancestry
Paternal-line

Comprehensive report
Customer support
Learn more
About us
The Ascot Genetics brand was founded in 2019 and offers innovative genetic population tests. Our mission is to make science accessible for everyone through our services and educational trainings. Everyday we are delighted helping people all over the world  understand and discover more about their genetic background by using the latest cutting edge technology.
Highest standards:
Our state of the art laboratories apply the latest technological standards.
Security of your data:
Your data is only accessible via your personal account, data is transmitted encrypted via a secure TLS connection. On your request the data on your personal account will be deleted.
Fastest service:
Once your kit arrives at our facility, it takes only 4 weeks for the results to be ready.
Ascot Genetics is proud to enrich the lives of the users. View success stories.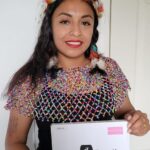 "Interesting result, never thought there were people in other South American countries with the same genetic background. Nice to discover that my native Surinamese ancestors were amongst the founders of mathematics, architecture, and literature in Central and South America, long before European colonization. Think the maternal DNA ancestry test can be important for more connection between people through their shared history. In Suriname specifically, it could lead to greater awareness of the rich pre-Colombian history and the struggle for rights for the indigenous. This is because there are many people in Suriname with mixed Amerindian background, however they are not always aware of this."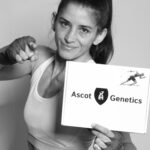 "I'm Tiffany van Soest, ambassador of Ascot Genetics."
Glory Kickboxing Super Bantamweight Champion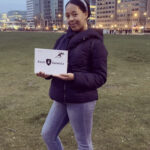 "I am a 100% explosive sporter a real POWER girl. Do your test and find out what kind of sporter you are!"
"Through my uncle who took the paternal ancestry test, I found out the origins of our male ancestor. Far before the transatlantic slave trade to Suriname, South America, the Y-Chromosome haplotype E1b1a7 indicates that our ancestor came from the Bantu tribe. The Bantus came from the border area between what is now Cameroon and Nigeria. They were one of the first people to master metallurgy and spread this innovative technology over large parts of the African continent. It is very interesting to travel so far back in my family history and great to share this with my children."
Y-Chromosome via uncle Haplotype E1b1a7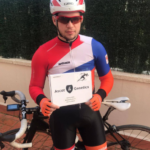 "The Which Athlete Are U genetic sports test shows me to be a real endurance athlete and this 100% confirmed my tandem cycling strategy. This strategy made me Olympic and World Champion. The test will be interesting for coaches and junior professional athletes to avoid trial and errors. The results of this test will enable everyone to train according their genetic potential."
Olympic Cycling Champion, Team NL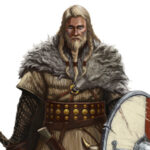 "My paternal ancestry result is Haplotype I1 this was surprising as I'm not blonde and have no blue eyes, yet my ancestors are from Scandinavia. I've have been adopted and don't know who my real father is. My real mother came from Belgium. She told me that my real father came from the Spanish Basque Country. Now I seem to have Scandinavian ancestors, which is very interesting to know by the way. Now I know where my love for the cold and snow comes from !! The mountains have always attracted me and so has my love for hiking in the mountains. Ikea? Of course but that is for the most people a wonderful thing. I am happy that I did this DNA test and I am still amazed by the outcome. At this very moment I am also doing the sports test and am curious what the result will be. Since I have Viking ancestors, I have to be sporty in one way or another!"
Y-Chromosome Haplotype I1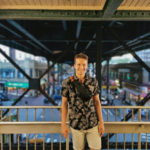 "My Y-Chromosome belongs to the haplogroup G2a and originates from the Iranian Plateau. Locally this was known as Aryana or land of the Aryan. For me this was suspiring as my father is from Portugal. The report shows as well in which countries G2a is currently found. Very interesting to finally discover where I'm from and which Y-chromosome I carry with me."
Y-Chromosome Haplotype G2a